What to Expect from the Kanban Tool for Software Development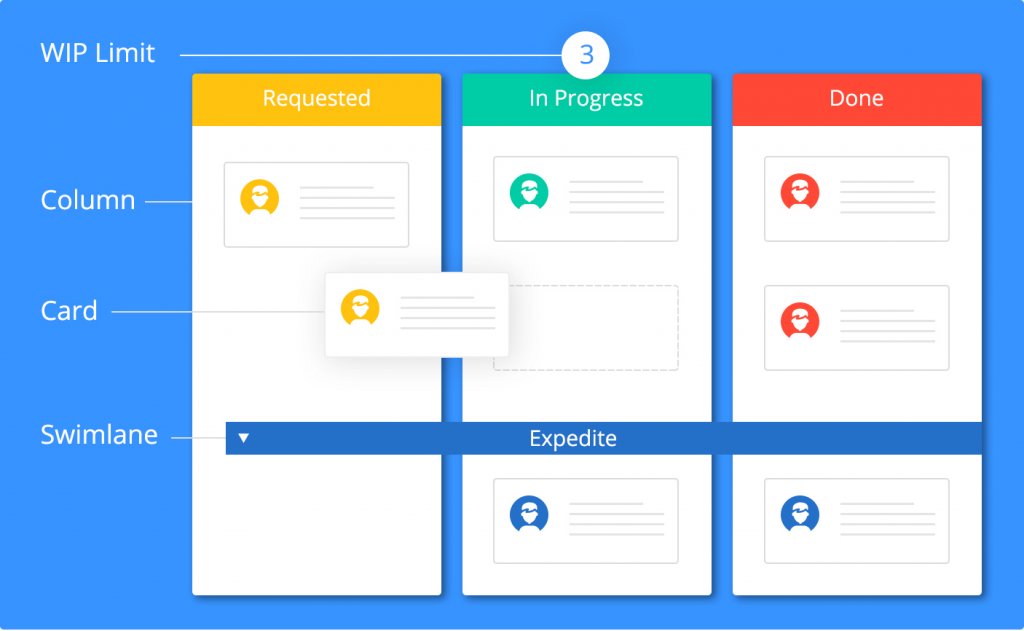 If you are looking for a suitable Kanban tool in the marketplace, you should point out what its features are necessary for your project. You can find simple instruments, equivalents of the physical board with sticky notes for your tasks optimization, or more interesting and complex solutions for software development teams. So, how to figure out what features are required for this tool and what gives the board "extra" status?
Let's consider what functions should be represented in a respectable Kanban board. Check our list below!
Collaboration
Despite the Kanban tool is good for streamlining the workflow for one person, its main goal is to help team members work together, stay on top of the progress, and collaborate with each other. It's possible due to certain conditions.
Collaboration takes place when several employees can participate in one common task and don't need to duplicate it. Using the Kanban board, you can create tasks with multiple owners that work together.
During the common work under the task, employees need to communicate and the Kanban tool allows them to leave comments on the card. They can share documents, send links, refer to a certain person without using third-party tools. By doing so, the data is safe and the working process goes more conveniently and faster.
Custom columns
The Kanban board looks like the project's layout, so it should be convenient for you, flexible, and represent features of your workflow. For example, if basic three columns "To do", "Doing" and "Done" don't suit you, the ability to create as many columns as you need is very important. With the help of the best Kanban tools, you can create columns for all your processes or personalized ones for all your members. Customize the layout according to the specifications of your software development.
Detailed notes
In the case of choosing the best Kanban tool for software development, simple cards with notes aren't enough. Developers need advanced cards that can include additional information except for the task description, for instance:
percentage of the completion
time-tracking
sub-tasks
comments
attachments.
The "rich cards" of the Kanban board help you to optimize and centralize your working processes in one platform. You need just click on the card to get all the information.
Reporting
This function can be optional for Kanban tools that the individual employer uses as a variation of the to-do list. In the case of software development, reporting as a Kanban feature is a vital function that makes workflow more clear and convenient. With the help of reporting, project managers and team members can see bottlenecks of the project during their work or when the project is finished and increase their results. According to it, reporting can look like a dynamic dashboard with real-time data or a static chart with final information about timeline, workload, costs, and more.
The software developers team needs a powerful instrument with a lot of features for their work, meanwhile, their Kanban solution should stay clear and convenient.
[ssba]